For Sale: A Doctor in the House
For Sale: A Doctor in the House
This home is an important part of the history of Arlington because of what happened there. Dr. Roland Bruner was one of only two practicing African-Americans physicians in Arlington County, according to the 1930 census. He not only offered general medical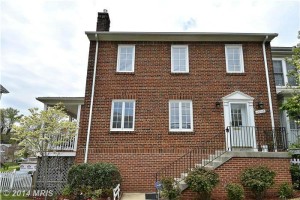 services but was very active in the Arlington community. Preservation Arlington highlighted the property in a November 2013 Preserved & Developed column.
The home has been completely modernized and retains only exterior features that are from the era when Dr. Bruner owned the property. The home was moved a few feet and rebuilt in 2004. 2012 South Glebe Road is currently listed for $609,900.
On the inside, the home has all the modern conveniences including an open floor plan, gourmet kitchen w/stainless steel appliances, large covered deck off dining & family rooms, two car garage and three bedrooms. But the true value here is in the story of this property and it history in providing safe quality health care to the African-American community.
On occasion, Preservation Arlington will highlight unique historic houses that are on the market in Arlington County. We hope to raise awareness of some of the true housing gems we have here. Some might be in great condition and just need to be maintained by their next owner, while others may need a steward with heart and passion to restore and stabilize the property. These are not commercial listings or endorsements by Preservation Arlington.