County Board Approves RTA for Expanded Fraber House Local Historic District
County Board Approves RTA for Expanded Fraber House Local Historic District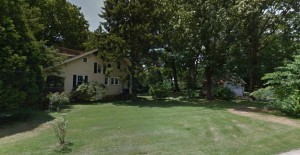 At their May 18 meeting, the County Board approved the "Request to Advertise," or RTA, for public hearings on the creation of a local historic district for the Fraber House, a 100-year-old bungalow in Cherrydale. The hearings will be held before the Planning Commission on June 3, 2013, and the County Board on June 15, 2013.
Significantly, the Board agreed to expand the scope of the proposed district to allow for continued discussions on the future of the house's garage, which is original to the property and dates to 1913, like the main house.  While this decision does not commit the Board to any specific action, it is a positive step toward preservation of the most historic resources.
Over the next two weeks, the County and the community need to decide which of five options is best for the community.  Under all options the house will be preserved.  Three things need to be decided–whether the garage will be preserved, where it will be located (either moved to house parcel or not), and who will own it (i.e., whether it will be included in the sale of the house or kept for county use). All parts of the Fraber property are important to its designation as a historic district. As a contributing structure, the garage must be properly addressed with the same protection afforded the house. They are a set of buildings.
Built for John William Fraber and his wife Lucia, the house has remained nearly unaltered since its construction. Both the Fraber House and its garage are listed as contributing historic resources in the Cherrydale National Register Historic District.
Your opinion continues to be important on this issue.  Email the County Board and be sure to send a copy to the County Manager and to the county historic preservation staff.