ALERT: County Board To Consider Historic Status for Fraber House
ALERT: County Board To Consider Historic Status for Fraber House
This Saturday, May 18, 2013, the County Board will consider the Request to Advertise for the boundaries of a new local historic district known as the Fraber House. This historic bungalow is in the Cherrydale neighborhood at the corner of North Quincy and 17th Street North.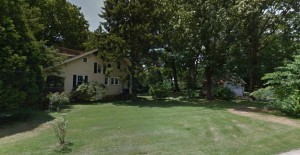 Two different proposals are being forwarded to the County Board.  The staff-proposed district would encompass just the historic bungalow.  The Historic Affairs and Landmark Review Board (HALRB) and the Planning Commission both voted to include the house's free-standing garage in the local district boundaries advertisement.  The garage was built at the same time as the house and has not been altered.  Without inclusion in the local district, the fate of the garage is uncertain.  Including the garage in the advertised boundaries would give all interested parties more time to study options for the garage's preservation prior to the adoption of the district in June.
For more information on the proposed district, visit this site.
What You Can Do: Please contact the County Board and ask they include the garage within the boundaries to be advertised for the Fraber House Local Historic District.  Email them at: countyboard@arlingtonva.us.