Special Event this Week: If This House Could Talk
Special Event this Week: If This House Could Talk
The story of the Dawson-Bailey House revealed through its relics.
Visit one of Arlington's oldest buildings, the Dawson-Bailey House and learn how recent archaeological digs have transformed our understanding of the site's past. Listen to a talk by Center for Local History historian, Annette Scherber, see artifacts uncovered on the site, and explore the grounds to understand the house's role in Arlington's rural and agricultural beginnings.
Note: this event will take place outside on the front lawn and seating will be provided. The parking lot will be closed, however street parking is available.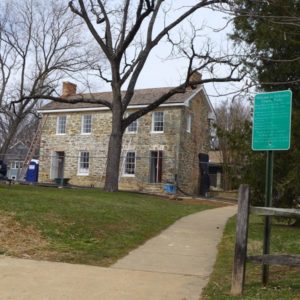 In the event of inclement weather, the program will be rescheduled for July 12, 2018.
The Dawson-Bailey House is located at 2133 N. Taft Street, Arlington, VA 22201
Date: Tuesday, July 10, 2018
Time: 7:00pm – 8:30pm
Location: Dawson-Bailey House, 2133 N. Taft St.