For Sale: A Century-Old Farmhouse
For Sale: A Century-Old Farmhouse
Built in 1912, this farmhouse, located at 6611 Lee Highway, is a rare treasure from the earliest years of the 20th century. Situated on an almost 1/2-acre lot, this four-bedroom, 2.5-bath house retains many vintage architectural details, including a sprawling front porch, gracious entry hall, spacious living room with fireplace, mantle, built-in cabinets, transom windows, and original fixtures.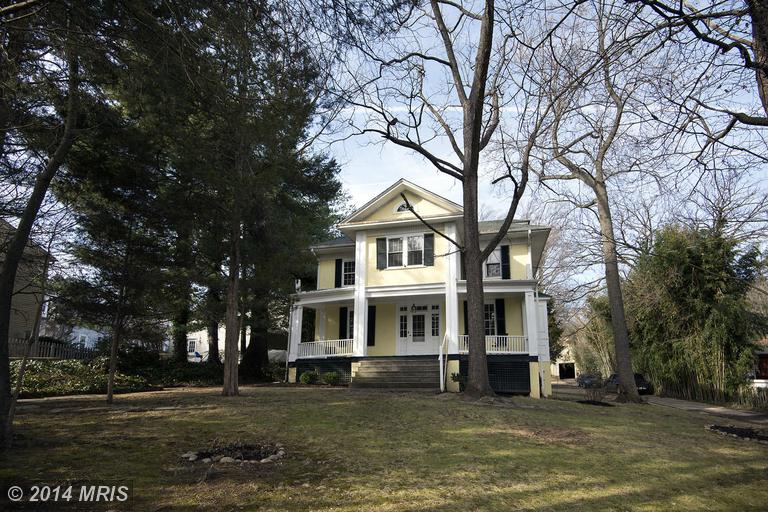 The house is in a very desirable location, not far from I-66, the city of Falls Church, the East Falls Church Metro, and Tuckahoe Park. The house was built during Arlington's first development boom, when the arrival of the electric trolley in 1896 (followed by the Washington & Old Dominion Railroad in 1912) transformed then-Alexandria County into a bedroom community of Washington, D.C. With its front-facing gable, the house was built in the simplified Greek Revival style that was common in farmhouses of the period and frequently known as "the national style."
This stately residence is listed for $849,999. Click here for the listing and more pictures.
On occasion, Preservation Arlington will highlight unique historic houses that are on the market in Arlington County. We hope to raise awareness of some of the true housing gems we have here. Some might be in great condition and just need to be maintained by their next owner, while others may need a steward with heart and passion to restore and stabilize the property. These are not commercial listings or endorsements by Preservation Arlington.