Happy New Year 2014
Happy New Year 2014
Happy New Year from Preservation Arlington. We are very excited about what was accomplished in 2013 and building on that for 2014 and years into the future. Thank you for joining us for the journey!
Year in Review
One of our big decisions in 2013 was to rename ourselves Preservation Arlington and to rejuvenate our online presence with this new website. Since being introduced in April, our website has had close to 3,500 unique visitors and more than 6,300 page views, and on several days we have had more than 1,500 hits.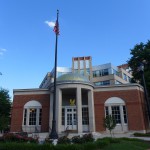 Our regular features on the website — Preserved & Developed, Saved, Lost, Threatened, For Sale, as well as announcements about upcoming meetings — have gathered readers, supporters, and news coverage in print, online, and radio/television.
Our website is also supported by an ever-growing presence on Facebook. We plan to continue our five series on the website and add more as ideas come forward (and we welcome ideas and articles). While our topic might be about the past, we are also about embracing the future of Arlington and using technology to make it happen.
As we look back on 2013, we are excited to have played a role in several key projects:
* Preservation Arlington presented written testimony and suggestions to the County Board on the successful creation of the Fraber House Local Historic District and the preservation of this 100-year-old house.
* The Metropolitan Washington Airport Authority sought our input on the Terminal A – Exhibit Hall Relocation at Reagan National Airport and we supported them in anticipation that the new location would be more visible.
* The National Park Service, George Washington Memorial Parkway, asked for support from our members on the second part of a two-part viewshed survey for the segment of the GW Parkway from Spout Run to the American Legion Bridge. We had provided public comment on an earlier phase of the project.
*
Save the Wilson School Facebook page and Change.org petition continue to gain support and will most likely get more use in 2014 as the County-appointed Western Rosslyn Area Planning Study begins their work.
* Members of Preservation Arlington were also out in support, along with the Arlington Historical Society, Sierra Club, Arlington Urban Forestry Commission, and the Virginia Native Plant Society, in the designation of Arlington Woods as one of Virginia's endangered sites, by Preservation Virginia, for 2013.
Preservation Arlington has received coverage in such media outlets as ArlNow, the Arlington Sun Gazette, Arlington magazine, The Washington Business Journal, WTOP, NBC4, and the Washington Post (including the Post's front-page Metro article on the free Sears bungalow first reported here on our website).
Looking Ahead
The primary focus of our work plan for 2014 is in anticipation of Preservation Week (April 27 – May 3, 2014) and our release of Arlington County's 2014 Most Endangered Historic Places List. Our 2014 list will be released in conjunction with a social happy hour with a guest speaker. Prior to the big news during Preservation Week, we will release a Saved in 2013 List and a Lost in 2013 List to raise the discussion as Preservation Week begins both nationwide and here in Arlington.
In 2014 we are also looking forward to the long-awaited dedication of the new interpretive center at Fort Ethan Allen. Preservation Arlington has a long history of supporting Fort Ethan Allen; its predecessor group, the Arlington Heritage Alliance, was awarded a $31,000 grant in 2005 from the National Park Service American Battlefield Protection Program to produce a Cultural Resource Documentation Report for the fort.
Plans are also under way to do a joint event with the Arlington Historical Society on how to care for your old house while updating it and maintaining its historic character.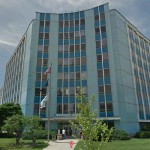 We aim to improve our representation in preservation meetings and conversations in 2014. Our 2013 participation at County Board meetings, Planning Commission hearings, and the Site Plan Review Committee meetings shows room to grow; issues like the redevelopment of the Blue Goose, Deep Throat Garage, and Shreve Oil/W&OD site are good illustrations where our voices can be heard. We also seek to continue raising our visibility and advocacy in Arlington County in 2014. It is our hope that the 2013 hiring of a new historic preservation officer for Arlington County will help raise the discussion.
Happy New Year from all of us at Preservation Arlington. We look forward to working with you in 2014!
Preservation Arlington is a nonprofit organization dedicated to protecting and improving the quality of Arlington's distinct architectural heritage. Through education and advocacy, Preservation Arlington brings together people and organizations to influence the future of Arlington's historic buildings, landscapes and communities. Preservation Arlington was originally founded in 1989 as the Arlington Heritage Alliance.