Preserved & Developed: Three Sisters
Preserved & Developed: Three Sisters
Preserved & Developed is a weekly series of articles by Preservation Arlington highlighting local development projects that have involved both development of a site and preservation of historic resources. The projects highlight a wide range of challenges and solutions over many years. At the time they were completed the projects represented a commitment by the developer and the community to embrace the future and preserve the past. Preservation Arlington is awarding each project a gold, silver, or bronze star based on the extent to which the project protected historic resources within its particular constraints.
Built in 1919, the house at 1815 North Randolph Street may be the most classic example of a Cherrydale farmhouse that one could find. Built on a ½-acre site, it was a wedding present from the bride's parents, who originally had planned to build a house on each side so that each of their daughters would have their own home — the Three Sisters. According to stories from the family, the Great Depression changed those plans and the other two houses were not built.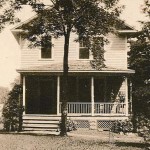 In 1941 the property was sold out of the family (one of their daughters stayed in Cherrydale and in the late 1940s built an all-steel Lustron house across the street from her childhood home). Builder Morris-Day purchased the home in 2000, where it still sat in the absolute middle of a 25,467 square-foot lot waiting for the sister houses to be built on each side.
Options for redeveloping the site included demolition of the house and/or pipestem lots where two houses would be situated behind a third.
Working closely with the community, the developer proposed using Arlington County's Unified Residential Development provision of the Zoning Ordinance, which allowed for two new single-family detached houses to be built on either side of the existing dwelling. The new houses were to be similar in design, including height, square footage, distance from the street, building materials, orientation toward the street, and overall similar architecture. The proposal required only a minor modification to the minimum lot width for all three houses.
The developer also presented a landscape plan, which included a tree protection and replacement plan that included preservation of a substantial tree in front of the property (which has subsequently died) — all of which contributed to the overall integration of this project into the community.
The developer, who specializes in this residential style, designed the two new houses in a way that was not only consistent with the original house, but ensured that it would be preserved and that the new houses would blend in well with the overall character of the community. This is an excellent marriage of preservation and development.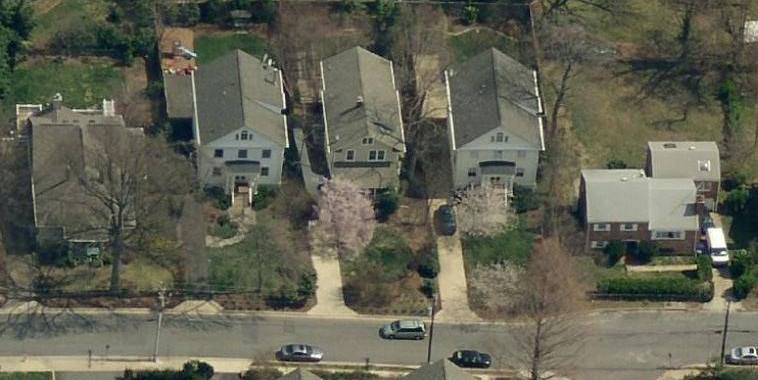 Updated: This project was developed by Morris-Day Architects and Builders.