NPS Panel: Interpreting Arlington House
NPS Panel: Interpreting Arlington House
Last week, a group of prominent historians gathered at Arlington Cemetery for a roundtable discussion focusing on the future of interpretation for Arlington House, the Robert E. Lee Memorial.
The discussion took place over two days (October 29-30) and was facilitated by Dean Herrin, Chief Historian for the National Park Service (NPS) National Capital region. Presenters included Dana Shoaf, editor in chief of Civil War Times magazine; Steve Hammond, a descendant of the historic Syphax family who were enslaved at Arlington House; Michael Twitty, author of the Afroculinaria blog; Audrey Davis, president of the Alexandria Black History Museum; and Robert Lee Hodge, the historian and Civil War reenactor made famous in the book Confederates in the Attic.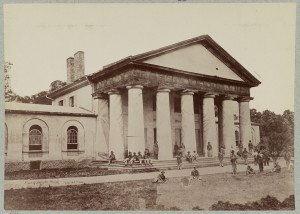 In their various discussions, panelists encouraged NPS to continue broadening the interpretation of Arlington House to include the stories of common soldiers who occupied the site during the war and how African Americans who were enslaved on the property found meaningful ways to empower themselves and share their traditions.
Twitty, for one, showed that the widespread and deeply held Southern food tradition is directly tied to the cooking techniques and foodways of the enslaved and their specific African heritage, a linkage that he says should be more strongly made in interpretation.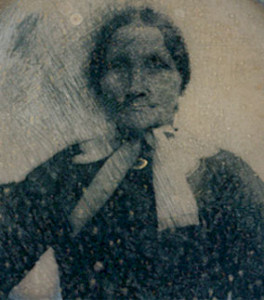 Hammond wanted a stronger familial connection to be made between the Syphax family and the Custis family. He noted that it is strongly believed that the slave Maria Carter Syphax was fathered by Arlington House patriarch George Washington Parke Custis. The Syphax family produced several notable accomplished members after the Civil War, with descendants still present and active in Arlington community life today.
The NPS is planning to post video of the roundtable soon. We will update this post with a link when the video is available.