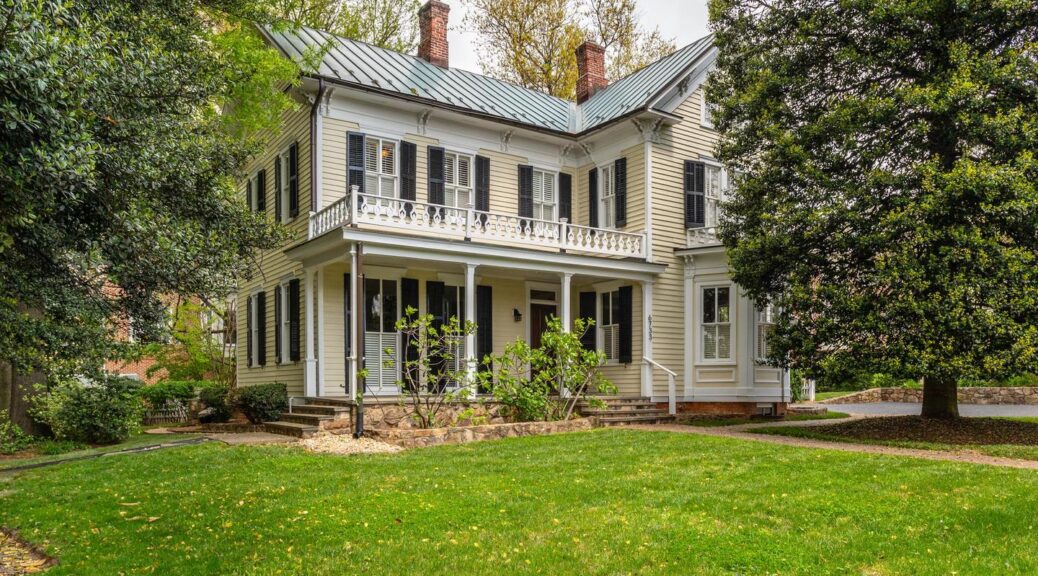 For Sale: 1 of 10 Historic Homes
For Sale: 1 of 10 Historic Homes
In Arlington County there are just over 40 locally designated historic districts; 13 of which are single family homes; and, only 10 of those are in private hands. One of of those 10 is now for SALE. It is a locally protected historic resource.
The Eastman-Fenwick was built in 1876 and designated a local historic district in 1980. The current owners have been caring for the house since 1996 and it has undergone extensive renovation. Learn more about the house on the County's website or dig even deeper and read up on the house on the 1979 Historic Designation Form.
This is an amazing opportunity to own a piece of Arlington history that is in move-in condition as it has been completely restored and renovated. The 7 bedroom 4 1/2 bath home totals 5200 sf of living space (and an amazing wine cellar) and is listed for $1.795 million. Click here for the listing and photos of the property.