Collecting and Preserving Arlington's Vietnamese Heritage
Collecting and Preserving Arlington's Vietnamese Heritage
In the late 1970s and early 1980s, after the fall of Saigon and the end of the Vietnam War, the arrival of thousands of Vietnamese refugees and immigrants in the Washington, D.C., area led to the creation of a Vietnamese enclave in Clarendon. This community became widely known as "Little Saigon."
Department stores, restaurants, fabric and furniture stores, and other establishments filled the Clarendon strip, revitalizing an area that was, at the time, disrupted by Metro construction. The Clarendon metro station opened in 1979, and the area began to rebound. When rents started being raised, the Vietnamese community largely moved to Falls Church, where the Eden Center remains a vital hub of Vietnamese life today. But as one former immigrant put it, "Those two blocks [in Clarendon] meant a lot to us at a time when we had nothing."
Although the period of Vietnamese settlement in Clarendon was relatively short-lived, it nonetheless marked a critical point in Arlington's history as it continued to become a diverse and growing suburb of Washington, D.C.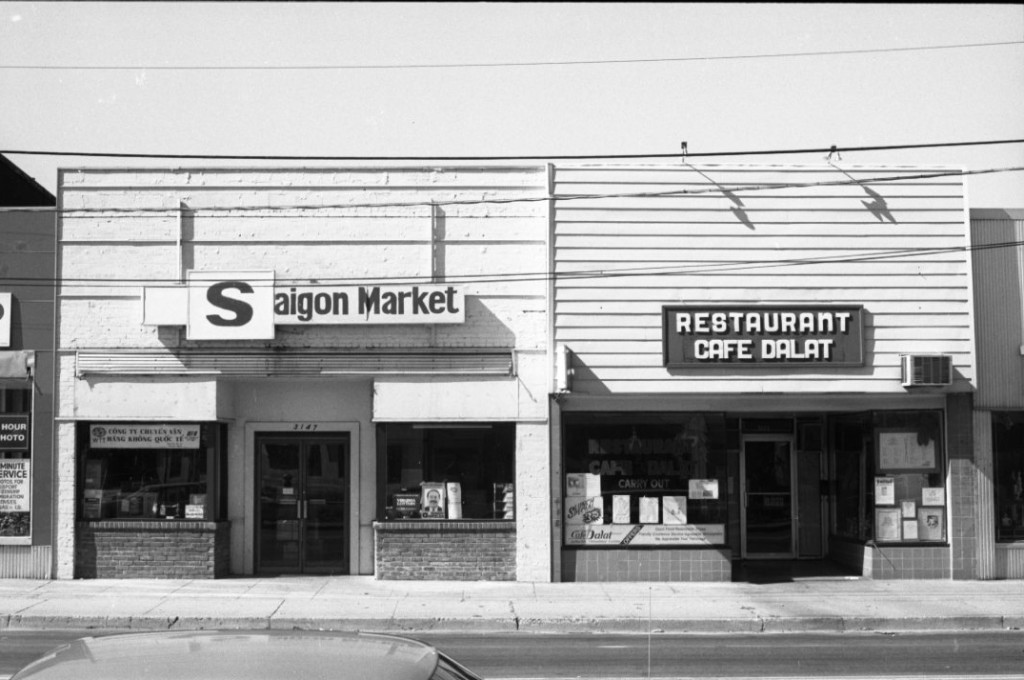 Today, Preservation Arlington is one of several sponsors–along with the Arlington County Historic Preservation Department and the Arlington County Library–of a cultural heritage project about Little Saigon that is being led by graduate students from Virginia Tech's Department of Urban Planning. Over the course of this fall, the students have collected and recorded several oral histories from Vietnamese community members who lived in or near Clarendon and were part of Arlington's Little Saigon.
In addition to creating a searchable archive of interviews and memorabilia for use by future library patrons, one goal of this project is to lay the groundwork for a historical marker or monument to this important but short-lived era in Arlington history.
The students will be presenting their work in a community cultural event on December 9, 2014. To learn more, visit the project web site.
This WETA video also gives a snapshot of the history of Little Saigon.