For Sale: Lyon Park Classic Foursquare
For Sale: Lyon Park Classic Foursquare
Built in 1920, this classic foursquare features a carefully designed addition that reflects the beautiful features of the original house both inside and out. Having just undergone a major renovation along with the addition, the design-build firm took great care to enhance the house's historic charm while bringing it in line with the 21st-century market.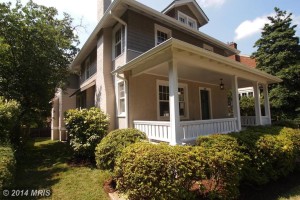 With five bedrooms, 4.5 bathrooms, and a lovely level lot, the house has great indoor and outdoor spaces. The fine craftsmanship is apparent in the polished wood floors, wood trim, well-maintained wood windows, and exterior stucco and shingle finishes. The house has been enhanced with a remodeled gourmet kitchen and built-in cabinetry. Beautiful full-sized porches grace both the front and back of the home.
Lyon Park is one of Arlington's wonderful National Register Historic Districts. This designation provides for financial incentives for maintenance and repairs of contributing homes. The Lyon Park National Register designation is available online.
2916 2ND ST North is on the market for $1,485,000; click here for the listing.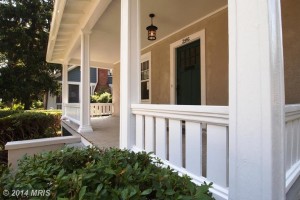 On occasion, Preservation Arlington will highlight unique historic houses that are on the market in Arlington County. We hope to raise awareness of some of the true housing gems we have here. Some might be in great condition and just need to be maintained by their next owner, while others may need a steward with heart and passion to restore and stabilize the property. These are not commercial listings or endorsements by Preservation Arlington.