Preserved & Developed:
6315 Washington Boulevard
Preserved & Developed:
6315 Washington Boulevard
Preserved & Developed is a weekly series of articles by Preservation Arlington highlighting local development projects that have involved both development of a site and preservation of historic resources. The projects highlight a wide range of challenges and solutions over many years. At the time they were completed the projects represented a commitment by the developer and the community to embrace the future and preserve the past. Preservation Arlington is awarding each project a gold, silver, or bronze star based on the extent to which the project protected historic resources within its particular constraints.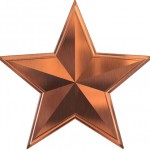 Notable for its grand double columns, the 1940s-era center-hall colonial at 6315 Washington Boulevard has been a commanding presence in the west end of Arlington County for more than 60 years. In 2002, it was purchased for redevelopment. With approximately 27,500 sf of land on a double lot in the R-6 Single Family Zoning District, the property could have been subdivided into four lots and become just another in-fill development site.
With some foresight and good planning, including working with adjacent property owners and the Arlington-East Falls Church Civic Association, this grand old house was preserved, renovated, and enlarged while allowing two new houses to be built on adjacent lots. The two new houses contain features (brick facades and window treatments) that are not only compatible with the older house but also with other new houses being built in that community.
The project was fairly straightforward. The Unified Residential Development (URD) Use Permit allows for a set of modifications to be made by the County Board. For this project, these included modifications to lot width on one lot, rear-yard setbacks on two of the lots, and right, left and aggregate side yards dimensions. All of these setback modifications are internal between these three houses and didn't encroach on the setbacks to the adjacent properties.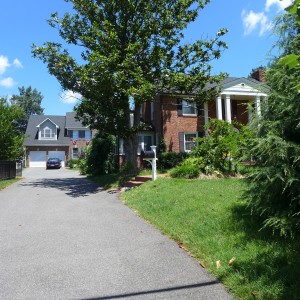 In addition to preserving the existing house, these modifications also allowed for the retention of some of the existing mature trees, as well as a reduction in the amount of impervious surface in the project compared to a typical by-right development of the site. The applicant also agreed to a tree protection and relocation plan for the site.
6315 Washington Boulevard was purchased in May 2002 and a Unified Residential Development (URD) Use Permit was submitted in September 2002. The County Board approved the URD at their November 16, 2002, meeting. The new homes and the renovated original house were completed between June and September 2005. Two of the three houses are occupied by the people who bought them in 2005. One of the new houses resold in 2011.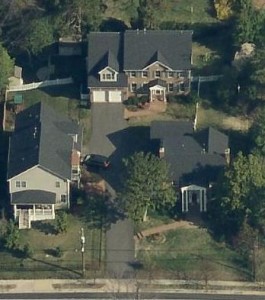 This straightforward and simple URD project, which involved the preservation of a nice vintage Arlington house, was submitted and approved within 90 days. And the community has benefited from a development proposal that retained an existing and stately property.
Updated: This project was developed by Kirkbride Construction.